Letters Tracing A-E (Uppercase)
Download free printable Alphabet Tracing worksheet. The printable PDF file will include students worksheet and the answer sheet (if required).
Free Printable Alphabet Tracing Worksheet for uppercase letters A-E. Help your kindergartner and preschooler practice writing skills. Not only do they practice writing beautifully, they practice letter recognition, learn upper letter case letters while working on their fine motor skills.
Kids learn how to write alphabets with these printable letter tracing A-E worksheets. Perfect for kindergarten and preschool students. Keep them busy during the summer break or school sessions during the weekends.
This educational worksheet can be conveniently printed at home on letter size paper.
Want numbers tracing worksheets?
You can also download numbers tracing worksheets.
Kids will enjoy writing these numbers as they trace each numbers.
Numbers Tracing 1-50 Worksheets PDF Printable
Here's the link to download tracing numbers 1-50. These are little colorful and there are 5 Tracing Numbers Worksheets from 1-50.
Each sheet is divided in to 10 groups of numbers.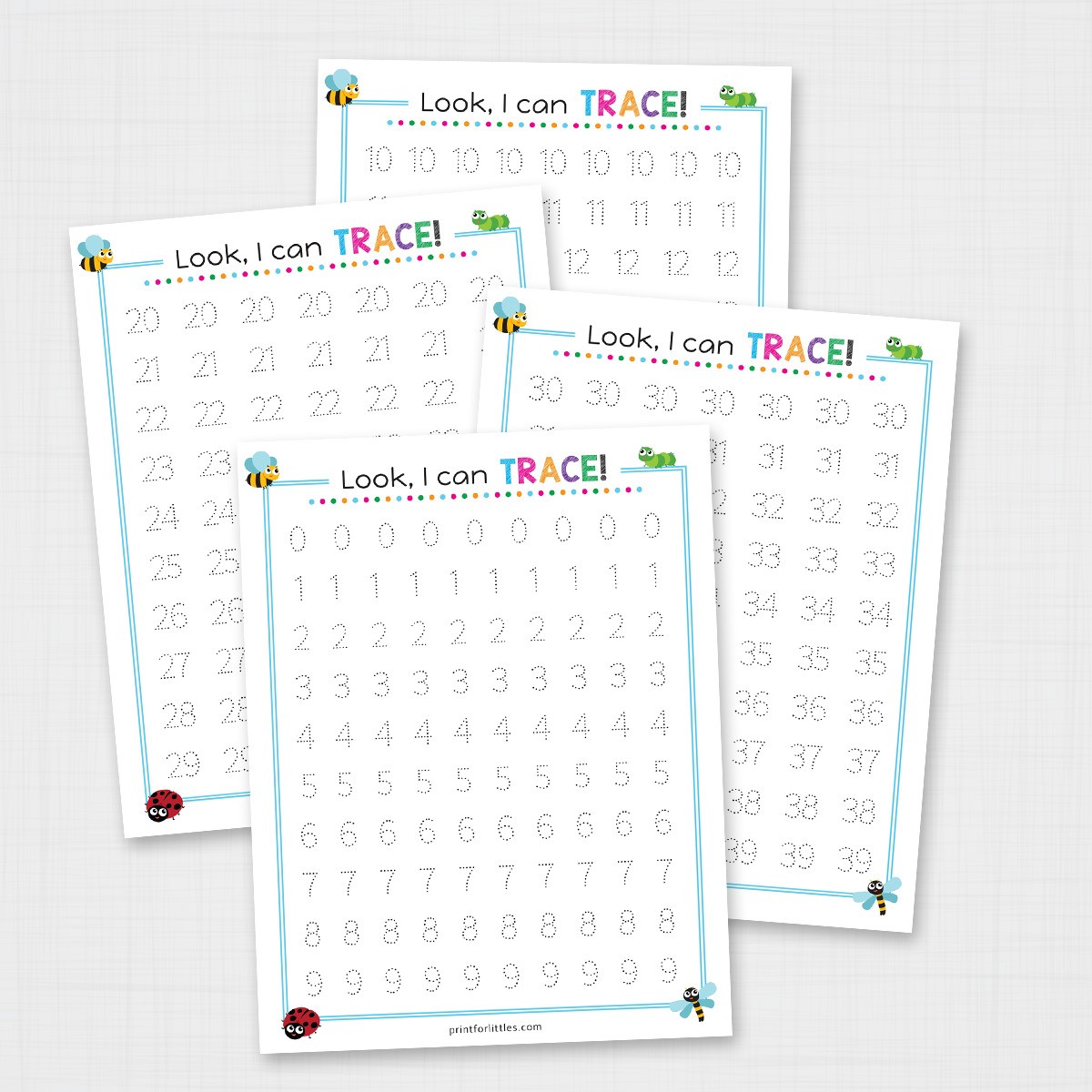 Letters Tracing A-E (Uppercase)